Introducing Arrow
Arrow is a leading European vertically integrated alternative asset manager specialising in private credit and real estate.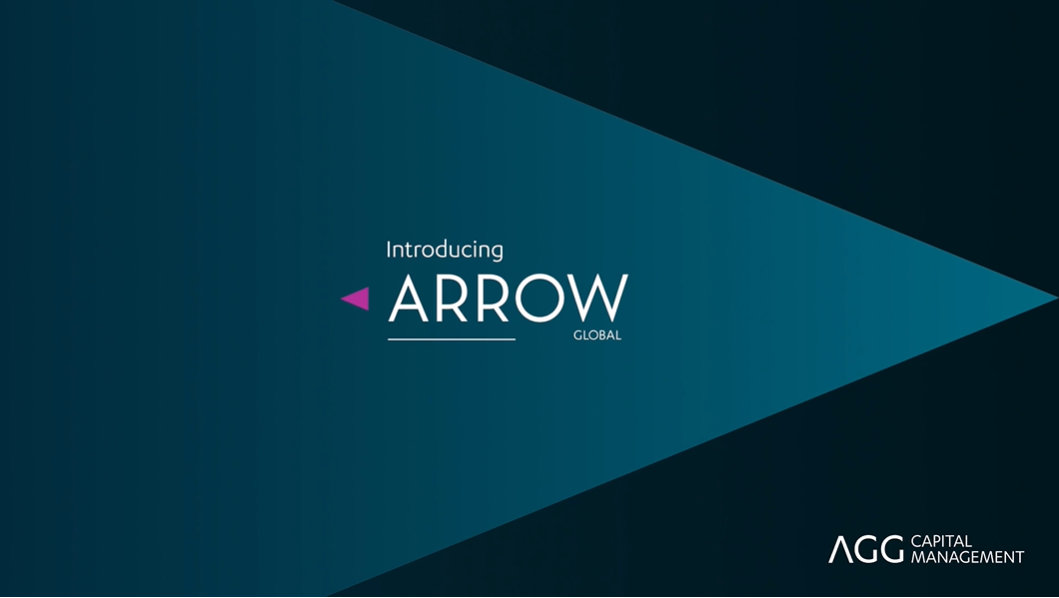 Arrow was founded in 2005 by Zach Lewy, CEO, CIO, with the ambition of creating Europe's leading private credit and real estate investment platform. Today, we deliver best-in-class risk-adjusted returns for global investors across: Opportunistic Credit, Lending and Real Estate.
Arrow's hallmark is to invest opportunistically, moving between European geographies, asset classes and positions in the capital stack as we evaluate evolving risk/return dynamics. To execute this strategy, Arrow has developed its geographic and asset-class expertise in its target markets.
We own critical parts of the European infrastructure which gives us a practical advantage when operating in fragmented European markets. Our best-in-class asset management and servicing platforms generate differentiated opportunities through disciplined investing, underwriting insight and proprietary dealflow. This vertically integrated advantage allows us to create sustainable value through market cycles.
Arrow's local advantage is underpinned by 2,000 talented professionals who are deeply connected to our local markets. We have brought together leading practitioners, both locally and centrally, in the European credit and real estate, and our diverse workforce means we build meaningful connections in these markets through our investments.
Our people
Our teams are experts in their chosen fields, and our specialist teams cover areas such as development finance, non-performing loans, single name bankruptcy, corporate restructuring, bridge and agricultural lending, and small business loans. Our local advantage also extends to our unrivalled origination network, forensic underwriting, and portfolio management.
With the added benefit of key European regulatory licences, we service approximately €77 billion of third-party AUM. Our strong track record, predominantly with real estate asset backed investments, spans across a broad range of opportunities, involving more than €8 billion invested over the last 18 years.
We operate across Europe with headquarters in London, and a further 15 offices including Milan, Rome, Lisbon, Porto, Amsterdam, Amersfoort, Luxembourg, Dublin, Manchester, Leeds and Jersey.
Arrow's longstanding relationships with its investors, business partners and lenders are a testament to our success in meeting the highest standard of fairness, cooperation, transparency, and commitment to the communities in which we operate.
€77 billion
assets under management (AuM)
3,000
deals executed at Arrow
€8.0 billion
capital invested
19
asset management and servicing platforms
18%
gross IRR with sub 1.5% loss rate
Our history
Mica Real Estate launched in the Netherlands
Fully acquired Maslow Capital, a leading provider of real estate finance
Acquired Blue Current Capital, an ESG-focused real estate asset manager
First close of our discretionary Real Estate Equity Fund (AREO)
ACO II Fund launched with total capital commitments of €2.75bn
Divestment of non-core platforms, Capquest and Mars UK, to Intrum UK
Acquired Eagle Street, a pan-European real estate investment and asset manager
Sansedoni, a full-service real estate manager acquired
Arrow Professional Services (APS) launched, delivering professional and fund management services across the Group
Details Hotels and resorts acquired, as well as the launch of a new hospitality vertical
Arrow opens new office in Luxembourg to support our Luxembourg-based fund vehicle
Arrow Global acquired by TDR Capital
Bergen Finance launched offering short-term real estate lending in the UK
Corporate Restructuring business launched in Portugal, Restart Capital
Arrow acquired a stake in Maslow Capital, a leading provider of UK real estate development finance
ACO I Fund launched with total capital commitments of €1.7bn
Pivot to become fully integrated asset manager complete
Record 26 new AMS contract wins
Completed acquisition of Drydensfairfax Solicitors
Arrow announces €838.0 million fund raising for inaugural pan-European NPL fund – drawing commitments from some of the largest and most sophisticated global investors
Completed acquisition of Parr Credit (an Italian specialist servicer) and Bergen Capital Management (a UK CRE servicer)
Completed the acquisition of Europa Investmenti (an Italian SME bankrupcy investor) and Norfin (a Portuguese Real Estate Investment Fund Manager)
Completed acquisition of Zenith Service S.p.A., a leading Italian master servicer
Announced One Arrow £20m investment in the Group
Completed acquisition of Mars Capital and partnership with Oaktree Management
Acquired debt purchaser and servicer businesses in Vesting in the Netherlands and Belgium
€230m senior secured note issued
Appointed Lee Rochford as Group Chief Executive Officer
Launched 'Best in Class' integrated collections platform
Acquired debt purchaser and servicer businesses Whitestar & Gesphone in Portugal
Complete significant portfolio purchases in the Netherlands
€225m senior secured note issued
Acquired debt purchaser and servicer business Capquest in the UK
First investment in France with MCS
Listed on London Stock Exchange
Arrow acquired by RBS Special Opportunities & Management
Relocation and launch of new Manchester office
Acquired first portfolio in Portugal
Arrow Global founded in the UK as a debt purchase company
Our point of view
Arrow's unique integrated model drives track record of generating consistently high teens returns.
Arrow Credit Opportunities II (ACO II)
1
Recognised as top distressed debt fund for Q1 2023
Largest funds closed in Q1 2023
| Rank | Fund | Manager | Capital raised ($bn) | Strategy |
| --- | --- | --- | --- | --- |
| 1 | HPS Strategic Investment Partners V | HPS Investment Partners | 12.00 | Subordinated / mezzanine debt |
| 2 | Crescent Credit Solutions VII | Crescent Capital Group | 8.00 | Subordinated / mezzanine debt |
| 3 | Audax Direct Lending Solutions Fund II | Audax Group | 3.00 | Senior debt |
| 4 | Arrow Credit Opportunities II | Arrow Global | 2.93 | Distressed |
| 10 | AG Credit Solutions Fund Annex Dislocation Fund 2 | Angelo Gordon | 1.30 | Subordinated / mezzanine debt |
Source: Private Debt Investor Fundraising Report Q1 2023